A Brief History
A Safe Haven Landscaping Services is the culmination of an award-winning training program and Social Business Enterprise that began in 1993 as a creative partnership between the A Safe Haven Foundation, Aramark Facility Services and the Chicago Christian Industrial League. Our Technical Training Program is designed to provide an information-based classroom training environment that is backed up by a hands-on, in-the-field learning experience to provide real-world, industry skills training for Chicago's at-risk-youth, veterans and individuals who have come through the ASH substance recovery program. The result is one of Chicago's premier landscaping companies that provides superior quality and affordability to it's customers while also providing real and meaningful opportunities for the disadvantaged.
Who we are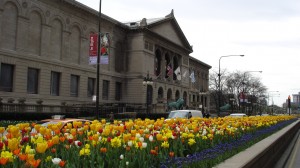 A Safe Haven Landscaping (a division of the A Safe Haven Foundation) is a team
of professionally trained and seasoned urban landscaping professionals who take
tremendous pride in implementing the A Safe Haven model of Social Business Enterprise. Our crews are comprised of veteran crew supervisors, trained and experienced groundskeeper mentors and our groundskeeper trainee workers. Our work can be seen adorning many of the Chicago's premier "landmark sites"; locations and campus areas that make Chicago a distinguished, beautiful and truly world-class city. Our business successes can be seen throughout the city of Chicago, and can be heard in the stories of recovery, hope and promise of a better future from each of our groundskeeper graduates.
Our Mission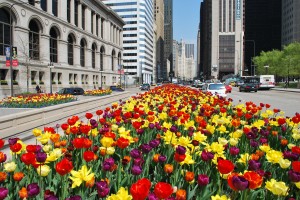 Our passion and purpose at A Safe Haven Landscaping is two-fold: to beautify, accentuate and soften Chicago's urban landscape one block, campus, yard and garden at a time while implementing our premier and award-winning model of Social Business Enterprise that fosters personal and professional growth, community rehabilitation and success. While operating as a successful, competitive and professional landscaping business, A Safe Haven Landscaping Services continues to focus on and promote the ultimate goal and purpose with which it was founded: to educate, train and empower Chicago's less fortunate.